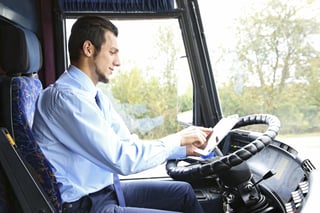 Throughout the United States, school districts are onboarding a GPS tracking device on every school bus in an effort to keep students safe and save money.
These days, a global positioning system (GPS) is seamlessly integrated into smartphones. While paper maps are nice, it is easier to check your phone for directions, estimated time of arrival, and traffic slowdowns along the way. School districts are beginning to take advantage of this technology for similar reasons.
At the start of this school year, Rutherford County schools in Tennessee equipped all 250 of their school buses with a GPS tracking device. The growing school district buses over 25,000 students each day, and that number is rapidly increasing.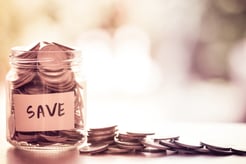 The Rutherford County transportation director estimates using GPS tracking devices will save the district more than $100,000 this year. Combined with the ability to account for children on their way to and from school, the tracking devices are proving a financial success for the Tennessee school district and others like it.
How a GPS tracking device on the school bus helps keep your child safe
An essential tool in transportation administration, GPS tracking devices deliver an invaluable service to parents, students, and school districts alike. SafeStop,the industry-leading school bus tracking app, was designed with child safety as a top priority and gives users features that include:
Peace of mind: While your child may have a smartphone, their phone alone cannot give you his or her real-time whereabouts with the information and features of an app designed specifically to do so. Most parents have already experienced the frightening frustration of being unable to reach their child via cell phone. SafeStop gives you direct information from the vehicle carrying your student to and from school by seamlessly working with a school bus's GPS tracking device to tell you when the bus will arrive to pick-up and drop-off your child. Delays are sometimes unavoidable, but your child will not be left standing by the street waiting for a late bus.
Alerts: SafeStop gives school transportation administrators a secure platform to send real-time messages to parents in the event of a delay, breakdown or other service interruption.
Savings: With the analytics provided by a GPS tracking device, school districts save money — a lot of it. SafeStop allows school officials to create and monitor the efficiency of each route. School districts are no longer in the dark about a driver's on-time history and can act quickly to address any transportation problems.
Metrics: Efficiency metrics provided by our SafeStop Analytics platform for administrators provides valuable information about daily adherence to designated bus routes, the amount of time a bus spends idling,

and other cost-saving key performance indicators

.
Monitoring: With a GPS tracking device on board, each school bus is on the grid, monitored for performance by staff — and for arrival by parents waiting for their children.
Technology like SafeStop and GPS tracking devices work together to boost operational efficiency and reduce transportation costs. These devices also create more points of contact for parents and administrators to communicate efficiently about their biggest concern — the safety of children.