Did you know that your school bus fleet can last for 10-15 years with proper maintenance? Given the numerous costs and limited funding faced by many school districts, it is imperative that you do not overpay for school bus parts. Buying quality hardware from the right vendors can save you time and money — and ensure your students are well protected.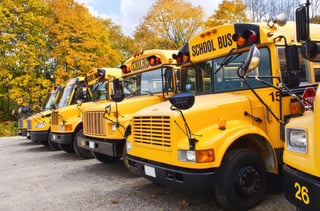 However, if you've taken the time to do a quick Google search, you may have noticed there is no short supply of companies selling wholesale equipment and parts. For your convenience, we have compiled a list of 11 reputable places to buy wholesale school bus parts online across the country:
The safety of your children traveling to and from school begins with the safety of the school bus. And at SafeStop, the safety of your children is our number one concern. Contact us today.