Each year during the third week in October, the National Association for Pupil Transportation (NAPT) promotes National School Bus Safety Week, a public education program designed to advocate safety on and around the school bus. Parents, students, teachers, school bus drivers and school administrators are all encouraged to participate and gather around a school bus safety theme unique to each year of the program. This year, the campaign runs from October 16-20, and participants across the country are focusing on the importance of stopping fully around a school bus.
Here are five reasons why school districts and parents should get involved with their kids to spread the message of National School Bus Safety Week:
It's easy and fun for students to get involved.
NAPT holds an annual Poster Contest to encourage students of all grades to think about ways to illustrate safety at their school and around the school bus. Branden Pagurayan, an eighth grader at Kapolei Middle School in Hawaii, won the overall contest last year by drawing a poster that depicted a car trying to pass a stopped school bus on the left hand side, even though its stop sign was out.
The campaign focuses on an easy-to-understand safety theme.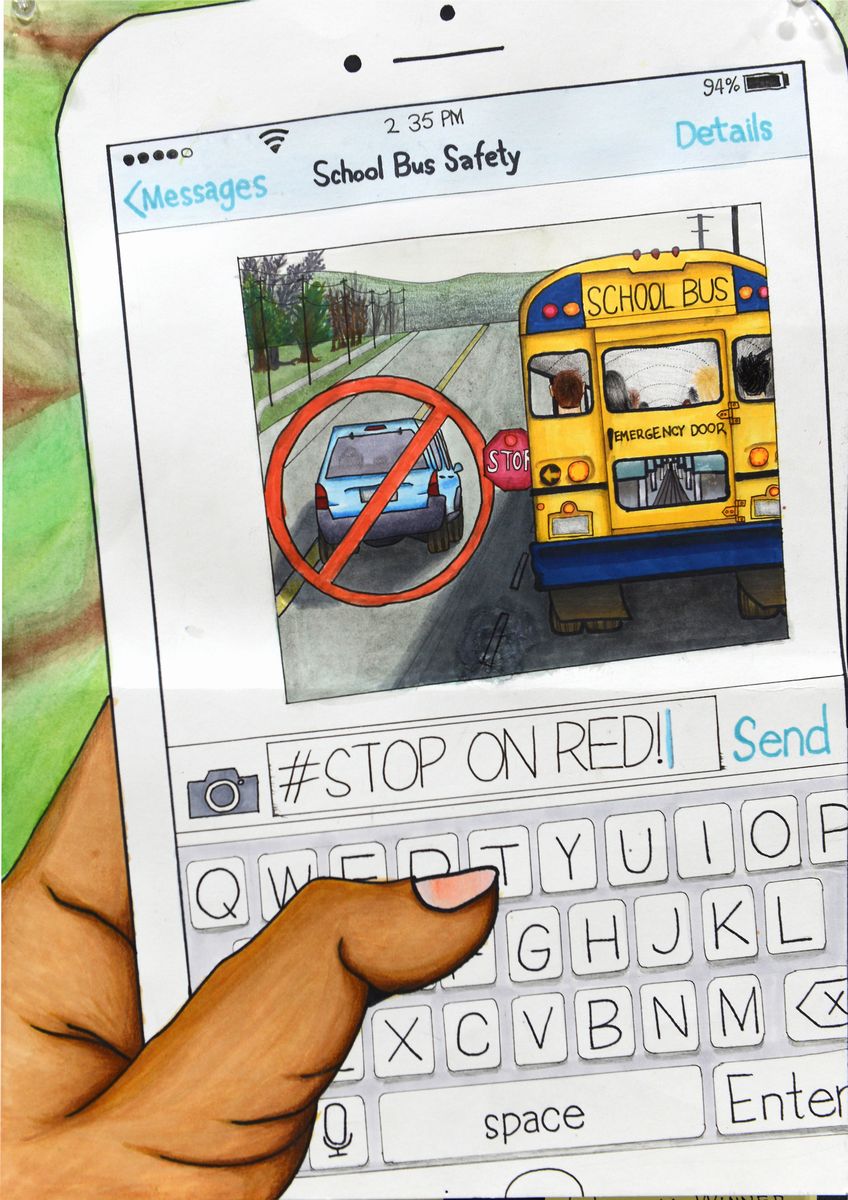 This year's theme is #StopOnRed!, which encourages motorists to prepare to stop when around a school bus, especially when the vehicle's stop sign is activated and the overhead amber lights are flashing. Drivers of passenger vehicles are encouraged to stop no closer than 20 feet from a stopped school bus with flashing overhead red lights. NAPT offers a handy sheet with more safety tips that you can access HERE.
The week heralds school bus drivers, as well.
We so often think about student safety on school buses that we overlook the safety of the bus drivers. National School Bus Safety Week encourages drivers and school administrators to think about those behind the wheel who transport students safely to and from school. Issues that factor into the safety of school bus drivers includes adequate training, route familiarity, rest between shifts, proper maintenance of the vehicles they drive, respect from the students and acceptable student behavior, and more.
Parents can feel comfortable.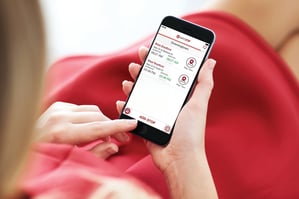 Since parents are involved in making sure their students travel safely to and from bus stops, they can get involved with the safety messages, too. The SafeStop school bus tracking app, for instance, allows parents and school officials to follow a school bus along its route and see when it will arrive at the bus stop, so students no longer have to stand around in the dark, the cold, or in the rain. To check for local service, parents can visit the SafeStop website, search their postal code for availability at their school, and sign up instantly.
Others can follow along and promote Safety Week on social media.
This year's #StopOnRed! theme is easy to remember and easy to add to social media tags. Whether it's a selfie with a school bus, a Poster Contest entry or a group of riders waiting safely at a bus stop, it's worth a post to remind people about school bus safety this week.
Want to learn more about SafeStop and how it can help make the school bus and neighborhood bus stops safer for your children?