Fleet telematics — the systems that transportation directors and administrators use to understand information about their school buses — provide vital information that can improve your school transportation operations. But understanding this information doesn't have to be as complicated as it sounds. The top GPS trackers, routing softwares, and fleet maintenance devices on the market can now provide easy-to-understand reports that can help drive important purchase decisions.
These five tips tell you what you need to know when purchasing or upgrading a fleet telematics system:
1. What problem are you trying to solve?
Only you know how data can improve your fleet's performance. Ask your school bus drivers, transportation staff, and other administrators about what's working — and what's not. The SafeStop app and the SafeStop Analytics platform, for example, can provide information about school bus idling, inactive bus stops, and communication with parents.
2. What system requirements do you have?
Today's fleet telematics companies offer a variety of pricing options, vendor partnerships, service agreements, training resources, and other terms that can meet your operation's unique needs. One company may offer student scanning software, and another may offer the on-board camera surveillance system you need. When it comes to support, for example, SafeStop offers a dedicated account manager and customer service team to answer your questions.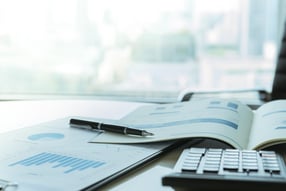 3. What interface appeals the most?
As fleet telematics systems evolve, they are becoming easier to use and create readable reports. Look at the different dashboard options and compare them with your staff to see how your employees learn. Some questions to consider are whether certain reports highlight the information you need, and whether or not they can be customized.
4. What is the future outlook of the system?
If you're investing this much money into a system, you need to know how it will grow with your operation, or expand in the future. Most of the top fleet telematics systems today are improving their technology accuracy, data streams, user experience, dashboard reports, and parent communication options each year. SafeStop recently released several new updates this fall, including integration with Google Maps, new administrator reports and a "Report an App Issue" feature for parents.
5. What do others say?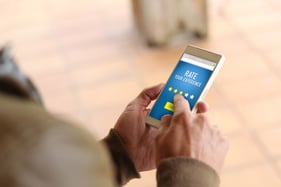 Just as you may check user reviews for big ticket purchases such as phones, computers, and cars, you should also check the reputation of the fleet telematics companies you are considering. Find comments by fellow school districts, read press articles, and comb through sites such as School Bus Fleet or Fleetmatics. The more information you can find to educate yourself about the available options, the better prepared you'll be to make a decision.
Ready to learn how the SafeStop app and SafeStop Analytics can provide your operation with the insight needed to grow efficiently and make better operational and business decisions?