Today's parents have a lot of choices when it comes to how their children are educated — traditional public schools, a variety of private and religious schools, home schools and publicly-funded charter schools.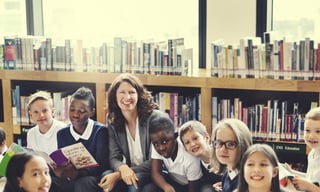 Most people are familiar with and understand that the primary difference between private and public schools is how they are funded. Unlike private schools that require you to pay tuition for your child's education, public schools are entirely funded through federal, state, and local taxes.
Charter schools are an entirely different breed of school. In fact, they are actually independently-run public schools that operate according to their own guidelines, while still meeting certain state and federal standards.
Consider the following facts about charter schools:
Function based on their charter:

As the name implies, charter schools operate according to a certain "charter," or contract. Within this charter are details about the school name, management, organization and curriculum. The charter also explains exactly how the school measures the performance of each student.

Tuition-free:

Since charter schools are public institutions, they are not allowed to charge tuition. Charter schools receive funding based on enrollment levels — funds are granted on a per-pupil basis. However, they are entitled to receive federal funding programs such as

Title I and Special Education grants.

Open enrollment:

According to the law, charter schools may not discriminate against applicants for any reason, including race, religion, socioeconomic status, gender identity, etc. In the event that a charter school receives too many admissions, a lottery system is often used.

Exist in most states:

Currently, charter school laws have been established in forty-three states and the District of Columbia. North Dakota, South Dakota, Kentucky, Montana, Nebraska, West Virginia, and Vermont do not have charter school laws.
Who creates a charter school?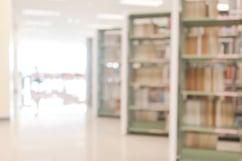 Almost anyone can create a proposal for a charter school. Typically, charters are created by civic leaders, parents, local business leaders, teachers, municipalities and school districts. The process of starting a charter school begins with the charter itself. Once a sound document detailing how the school will be managed has been drafted, it should then be sent to the state for approval.
Upon approval of a charter school, staff is hired and the school can start accepting applications for admission. Keep in mind that the state reviews charters every few years. Depending on enrollment, performance in state and federal testing, and other factors, a charter can be renewed or revoked.
The management staff at charter schools
One of the advantages often flaunted by proponents of charter schools is freedom. Unlike public schools, charter schools make their own regulations, rules and staffing choices. Generally, there are three distinct management roles involved in charter schools:
Founders:

Practically anyone can start a charter school. First, you need to be a concerned citizen who wants better schooling for your community. Second, you need to draft a comprehensive charter for your school. Many charter schools arise in areas that have either poor schooling, are dominated by schools that are inaccessible or too expensive for the general public, or are too large to meet the needs of learning-different students.

Board:

By law, every charter school must have a board. Board members are responsible for ensuring that the school follows the law, is financially sound and operating smoothly. Board members must be competent and prepared to spend funds only when the school and its students will benefit. Furthermore, the board has the job of conveying the overall message and identity of the charter school to the community and prospective students.

Teachers:

Like public and private schools, charter schools are required to hire certified teachers. However, charter schools have the option of hiring individuals who also have real-world experience in many diverse fields.
Choosing a great school that's right school for your child is one of the most important decisions you can make as a parent. When deciding between a private, traditional public and publicly-funded charter school, take the time to conduct your own research.
Is the school well-reviewed?

Do parents you know recommend the school?

Do the teachers have advanced degrees in the field they are teaching?

Is the student body at the school generally happy?

And, most importantly, will your son or daughter be happy attending the school?

Visit each school with your child at least once, and observe for yourself.