Being a millennial mom or dad is a tough job, especially when your children would rather stare at a glowing screen than study, play outside, or socialize with friends. Kids these days, right? However, modern technology also provides many benefits to busy parents.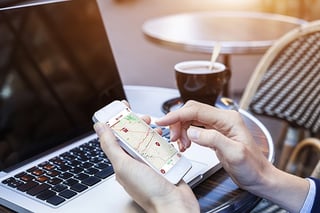 For example, cell phones enable parents to stay in touch with their children from anywhere at any time. So, doesn't it make sense that as a parent, I should also be able to track my bus online or from my phone? After all, that yellow vehicle is responsible for safely transporting your child every school day.
Enter SafeStop, a mobile app installed on your smartphone that enables you to track your child's school bus in real-time. The following is some important information to know if you are considering our innovative school bus tracking app:
Your school needs to subscribe to the app:

First, your school needs to subscribe to our school bus tracking app. By visiting the SafeStop website, you can enter your ZIP code and discover if the bus tracker is available at your school or district. If it is, then all you need to do is securely register and install the app on your smartphone. It's as simple as that! And if your school does not have our bus tracking app, you can request that your school sign up for SafeStop by raising the matter at your next PTA meeting or by contacting the

SafeStop team

. We might even buy pizza for your next PTA meeting! No, seriously!

Can anybody track your child's school bus?

This is a great question and a very real concern. Fortunately, SafeStop focuses on security and safety. The bus tracking app works directly with your school to ensure parents go through a secure registration process, allowing only parents and legal guardians to have the ability to track the school bus.

Be on time and be safe:

By using a mobile school bus tracking app, you can be sure your child is on the bus at the right time in the morning and after school. This, in turn, saves you valuable time as a parent so you can focus on work, take care of your other children, and handle your other responsibilities throughout the busy day. Online bus tracking applications also give you peace of mind by letting you know the bus arrived at your stop or is safely on its way. SafeStop even offers student scanning capabilities in some areas, informing you when your child enters and exits the school bus — not skipping classes, riding with a stranger, or waiting at an empty street corner bus stop.
Common myths about online bus tracking apps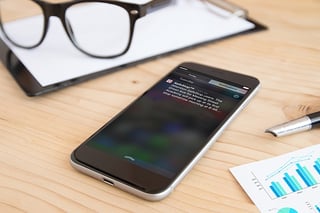 Despite the numerous benefits of bus tracking apps, some parents are reluctant to adopt this new and revolutionary technology. Here are three common misconceptions about school bus tracking applications that you should be aware of:
It's expensive: Wrong! Bus tracking apps like SafeStop are usually free, or cost only a few dollars per month if the school or district does not choose to fund it for parents. We can also save your school district money!
School tracking apps eat up data:

Many millennial moms and dads assume that because bus tracking apps provide real-time data — including photographic imagery, map and terrain data, and traffic reports — they eat up data plans.

This is simply not the case.

In fact, mobile bus tracking apps like SafeStop have very little impact on family data plans while providing a great deal of information and security.

Online bus tracking apps collect and sell personal data:

This is absolutely false. SafeStop's top priority is protecting your children. All data collected by the SafeStop system is secure, private and never sold, distributed or released to anyone.