Entering its third year on the market, SafeStop is enjoying a strong start to the 2017-2018 school year with an improved focus on its analytics platform and an abundance of new customers across the country.
"We continue to set the standard for school bus tracking apps, not only because parents want SafeStop, but because of our understanding of K-12 transportation professionals and their needs," said Patrick Gallagher, Director of Operations for SafeStop, Inc.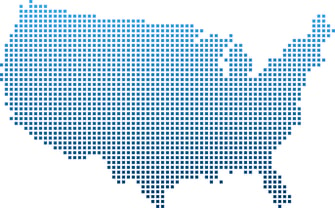 Many of the school districts that chose to partner with SafeStop for the new school year did so based on the app's data platform, SafeStop Analytics. The information captured by SafeStop Analytics helps transportation professionals make sense of all the data their fleet is already producing, featuring a user-friendly interface, comprehensive training, and detailed reports prepared by the SafeStop Operations Team. All of these features help transportation departments to optimize operations and bring down costs, while still providing parents with the peace of mind SafeStop is known for with its industry-leading school bus tracking app.
"Every year, the start of school brings new challenges, new parents, and new technology to manage," Gallagher said. "SafeStop allows parents to receive information and communicate back in a way that allows transportation professionals to work more effectively. Every transportation director is delighted to see what they can accomplish when the phones aren't ringing off the hook."
SafeStop's impressive contract renewal rate for the 2017-2018 school year and the addition of a dozen new schools and school districts has earned the recognition of media and popular bloggers, including MomGenerations who included SafeStop in their list of best back to school apps, stating, "I JUST got this app on Tuesday and I'm ALREADY obsessed with it." There are more than 36 million parents who have children riding a school bus to and from school each day, and at SafeStop, we view that as 36 million opportunities to bring happiness and peace of mind!