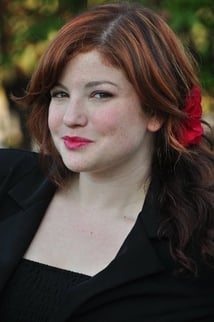 When our customers ask us, "What is the best part of working at SafeStop?" The answer is of course, our people! Every month we spotlight one of our awesome employees. These spotlights will highlight their experiences, accomplishments at SafeStop, and fun facts about what makes them great!
This December, we're featuring Gilah Fish, Customer Service Coordinator.

What is your role with the team?
Customer Service Coordinator
What is your personal motto?
"You can't be mad about the things you can't change, only the things you have the ability to change and still haven't"
Are you iPhone or Android?
iPhone
What's your favorite app (other than SafeStop, of course...)?
YouTube, Facebook and eBay
Which social network do you spend the most time on?
Facebook
What was your high school mascot?
A lightning bolt
What's your favorite sports team?
Miami Heat
Who's your favorite band or musician?
Band of Horses, Elle King, Otis Redding, St. Paul and the Broken Bones, The Royal Tinfoil - I LOVE MUSIC

What's the last movie you saw in the theater?
Swiss Army Men