A good teacher inspires students, but who inspires teachers? If you're a teacher looking for some extra encouragement to help you connect with your students and foster their intellectual growth, consider the following inspirational quotes about education:
Malala Yousafzai: Malala Yousafzai is the youngest Nobel Prize laureate of all time and a distinguished education activist. Her simple, yet powerful, quote is a reminder to teachers everywhere that it can take very little to inspire students and create change. "Let us remember: one book, one pen, one child, and one teacher can change the world."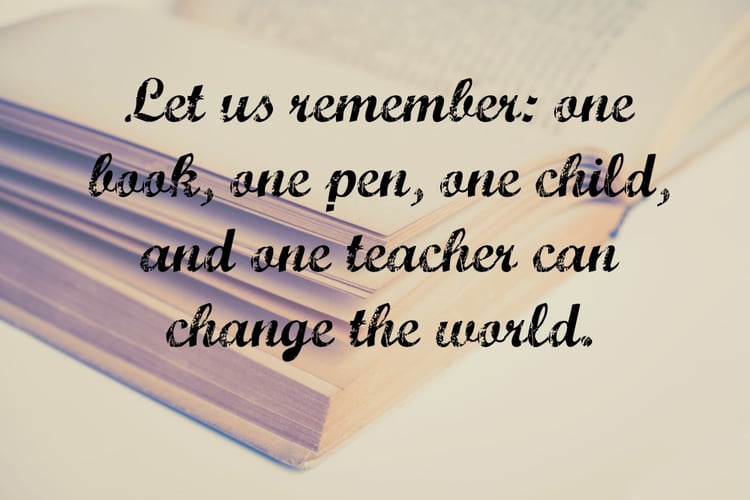 G. K. Chesterton: This quote from G.K. Chesterton reminds us that teaching is vital to the growth and evolution of society. "Education is simply the soul of a society as it passes from one generation to another." Chesterton was an English writer, journalist, and literary critic.
William Butler Yeats: Some teachers may temporarily lose sight of what teaching is really about — getting students excited about learning. Irish poet and literary figure William Butler Yeats best defined what education is when he said, "Education is not the filling of a pail but the lighting of a fire." As a teacher, you're not trying to etch
knowledge onto blank slates. Your goal is to set ablaze the hearts and minds of students.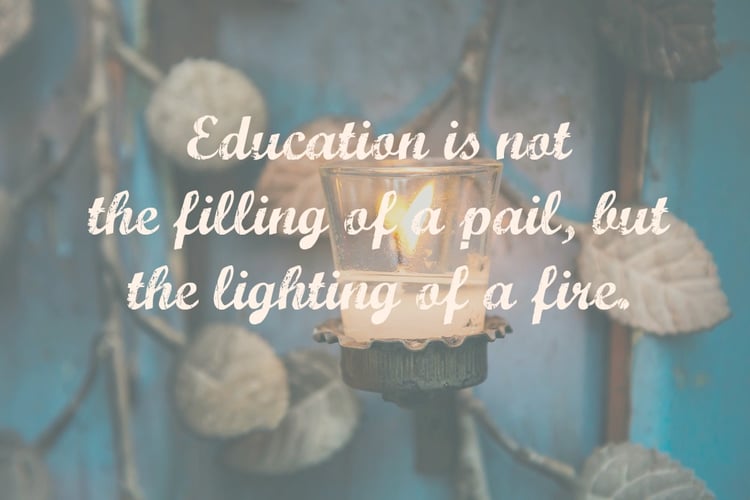 John Dewey: Without knowledge, people are powerless. Among inspirational quotes about education, John Dewey's stands out because it emphasizes the importance of teaching for all ages. "Education is not preparation for life; education is life itself." An American philosopher, psychologist, and educational reformer, John Dewey's ideas have been influential in education and social reform around the world.
Henry Adams: This famous quote by Henry Adams reminds us that the ripple effect of a good teacher goes on forever. "A teacher affects eternity; he can never tell where his influence stops."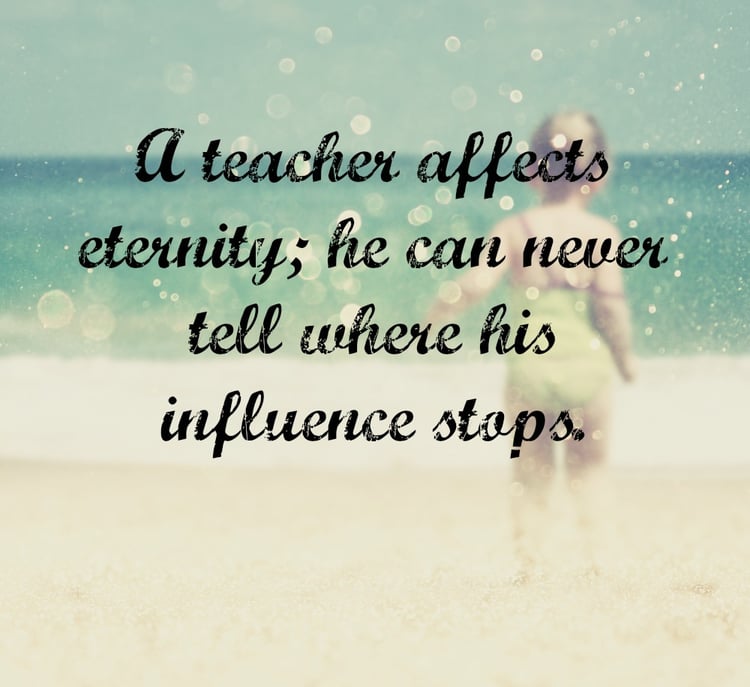 Socrates: Every teacher knows that teaching can sometimes be challenging. The next time you're having trouble inspiring a student to learn, remember Socrates' famous inspirational quote, "I cannot teach anybody anything, I can only make them think." Encouraging students to think critically about assignments can help them retain knowledge and get excited about a subject.
A passionate teacher has the potential to transfer their passion to his or her students. But even the most passionate teacher needs inspiration – and inspirational quotes – from time to time. If you are having trouble exciting your students about a subject or assignment, remember the words of great teachers who came before you. Keep in mind that teaching is the one profession that creates all other professions from musicians and artists to scientists and doctors.